The graph below shows the latest What Scotland Thinks/ScotCen Poll of Polls of voting intentions in Scotland for the 2015 UK general election and how it has evolved over time.
The latest Poll of Polls is based on two polls by Survation, one poll by ICM, and one by YouGov.  Between them the four polls were conducted between 6 and 19 March. The most recent addition is a poll by ICM whose fieldwork was concluded on 19 March.
In the 2010 general election, Labour won 42% of the vote in Scotland, the SNP 20%, the Liberal Democrats 19%, the Conservatives 17%, UKIP 1% and the Greens 1%. If the difference between those figures and the parties' ratings in our latest poll of polls were to be replicated in each and every constituency, the Conservatives would win 1 seat, Labour 9, the Liberal Democrats 1, the SNP 48, UKIP none, and the Greens none.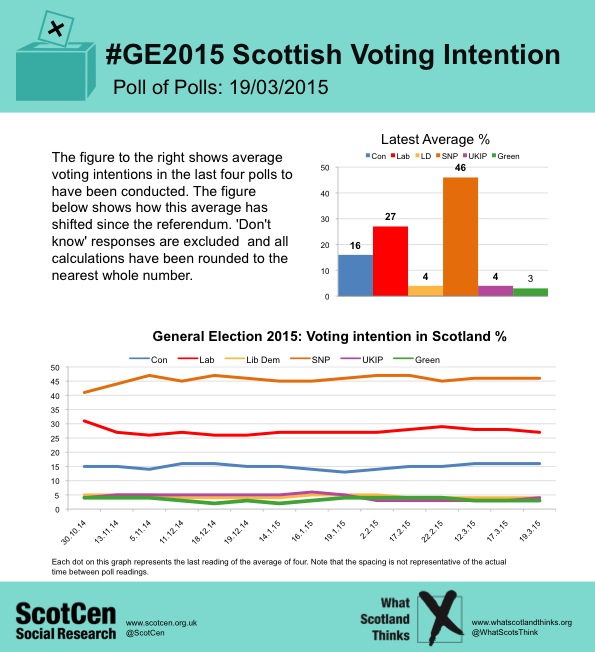 About the author
John Curtice is Professor of Politics at Strathclyde University, Senior Research Fellow at ScotCen and at 'UK in a Changing Europe', and Chief Commentator on the What Scotland Thinks website.